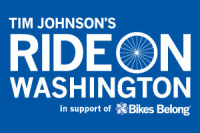 Click to donate!
HEY!  GUESS WHAT?!?
I'm doing the Ride On Washington – riding from Boston to DC over five days.
I'll be joining Internet superstar Chandler Delinks, leg juice wizard Pete Smith, best friend in the world Tim Johnson, and, um, other people?
I don't know who else.
We're raising money for Bikes Belong, which is super important to me because I ride my bike a lot.  If you read this site often, or follow my Internet presence, you understand that I ride my bike to work.  And by working to make cycling safer and easier for people, Bikes Belong makes my commute better.  That's two hours and twenty minutes PER DAY that Bikes Belong is trying to make better!
And the more people that ride bikes, the more people are healthy, the less we spend as a country on health care, the longer people live, the better everything is!  And then we can build more amusement parks with the saved money.
Hopefully I'll be making more #TJROW-related posts regarding my PREPARATION (aka studying townlines along the route so I can WIN) to constantly remind you to support my ride!  So do that.  Please.  For the bikes.